Friendly. Knowledgeable. Trusted.
Your confidential information is important to you. It's important to us, too. That's why we give you document destruction and data destruction that assures all your sensitive information is completely destroyed for good – forever. Plus, DataShield is AAA NAID Certified assuring your data is securely destroyed and responsibly recycled.
The confidential information stored on your electronics can fall into the wrong hands, causing your business to be at risk for stolen data – that's why we are proud to offer electronic recycling services to safely and securely dispose of your old electronics.
DataShield is also HIPAA, FISMA, FACTA, and GLBA compliant. Contact us now for more information.
ELECTRONIC RECYCLING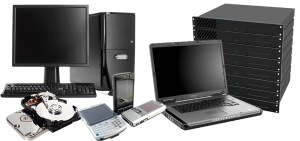 Electronics contain hazardous materials that can be destructive to the environment if mishandled. DataShield is committed to doing our part to protect the planet by ensuring your old and unused electronics are properly recycled. From computer to cell phone recycling – we can help you take care of it all.
ENVIRONMENTAL COMPLIANCE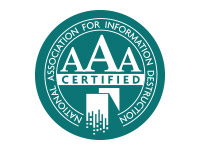 At DataShield, we are devoted to continually staying up-to-date on the regulatory changes and best practices involved with information protection and security. We are AAA NAID Certified and are the first company in Omaha to have staff members with the Certified Secure Destruction Specialist accreditation from NAID.